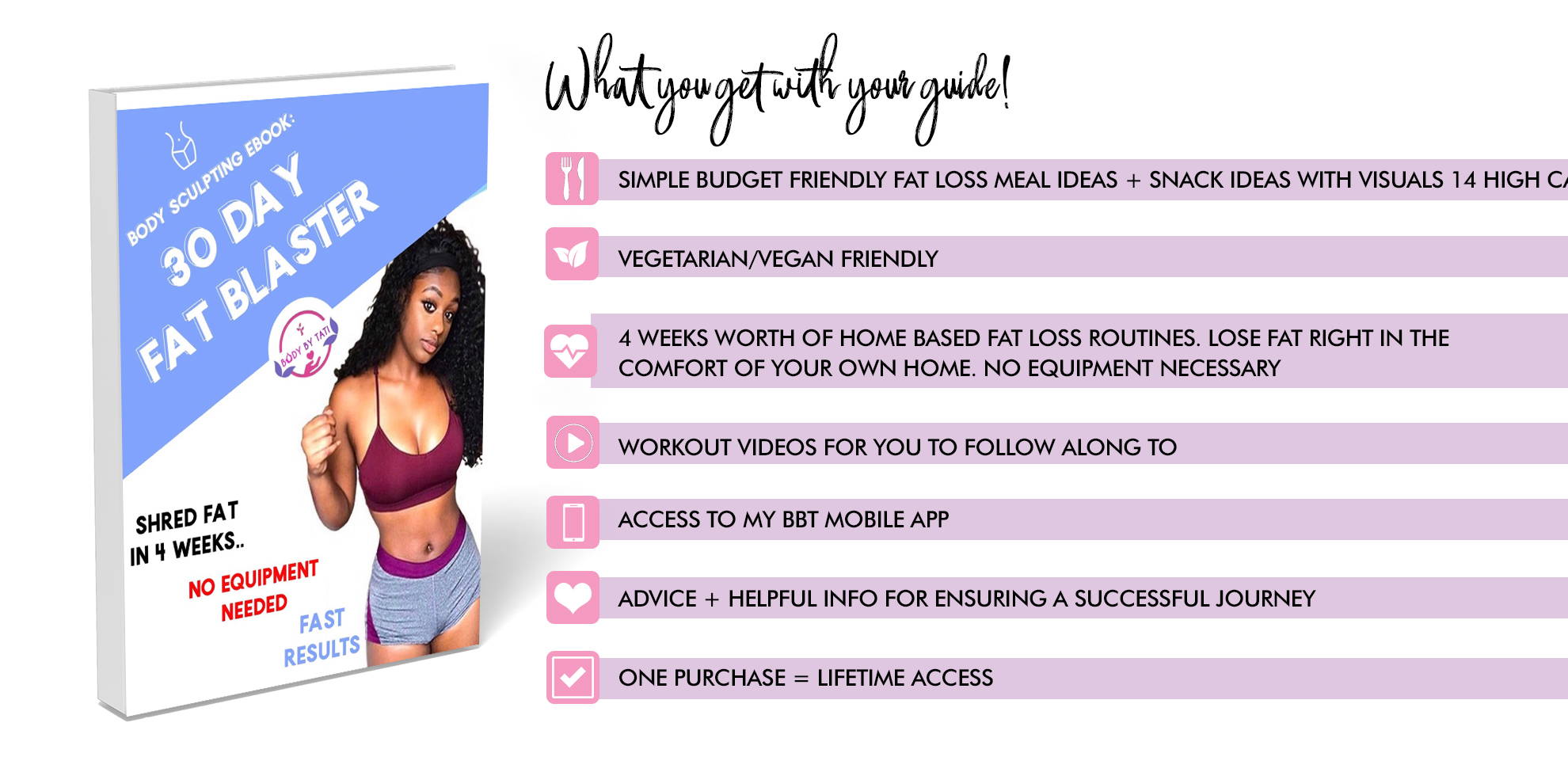 Question: What kind of people would this ebook work for?
Answer: Anyone whose goals align with losing fat, losing inches off their waist, leaning out, losing weight, or losing fat while maintaining their curves! This ebook is useful for all levels of fitness!

Question: What equipment is needed for this ebook?
Answer: None ! Workouts are simple workouts that will have you sweating and can be done anywhere!

Question: What's the difference between this ebook and your 6 week Body Sculpting ebook?
Answer: The biggest difference between the two are the levels of fitness associated with the two. I typically recommend my 30 Day Fat Blaster first, and then once complete with the fat blaster, you can advance to the 6 week body sculpting, which is a more advanced level of training versus the fat blaster. The 6 week body sculpting is for those who want more of a challenge, however, my fat blaster is my most recommended fat loss ebook choice.

Question: How are the workouts set up?
Answer: A simple 15-18 min workout that will have you dripping in sweat! Only 15-18 mins of your time, 4 times a week! With videos to follow along to!

Question: How is the nutrition set up
Answer: Small frequent meals or snacks with nutritional value! Calorie counting isn't required but I recommend not exceeding 1500! I provide you with plenty of meal and snack ideas to choose from!

Question: How does this all work?
Answer: This is a fitness guide that is sold in the version of a downloadable ebook! After purchase, you will receive two emails, one containing the link to save and download your ebook to your device for reading! Access to my app can be found through the "APP Guide" that your ebook comes with!